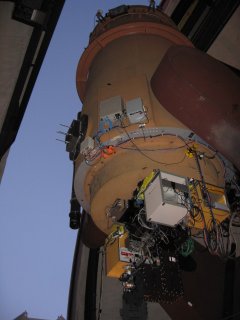 LIPS(LIne Polarimeter and Spectrograph) is a high-dispersion spectro-polarimeter equiped with an echelle spectrograph. It provids us a high-dispersion (R~9000) linear polarization spectrum with wide spectral coverage (~3000 A width) at typical polarimetric accuracy of ~0.05%.

LIPS had been operated at the University of Hawaii 2.2-m telescope, Mauna-Kea, since 2002. In 2011, LIPS has moved to Koyama Astronomical Observatory at Kyoto Sangyo University.

LIPS Developer Team since 1999. All rights reserved.